The Co-Packing Network created the Commercial Kitchens 'Search by County Tool' to help entrepreneurs with their manufacturing search with commercial kitchens in their own areas.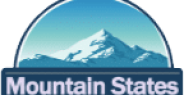 We have our own program for the area:
Mountain States
is our regional consumer product extension incubation program for the Mountain States region.
www.Mountain-States.org
Our regional bases are in Las Vegas, NV; Reno, NV

If you need consumer product industry guidance and help, the
Lemonaders
program is available.
www.Lemonaders.com